Digital Wallet
FNB debit cardholders can now use a digital wallet to pay. It's convenient, secure and easy to use.
Digital Wallet is a way to use your debit card without needing the physical plastic card. When enrolled, a program on your device stores your card information, securely in a digital format. Once a card is added and active in digital wallet, it can be used to make payments at participating merchants.
Sign up in three easy steps!
Go to the wallet icon on your device

Follow the steps to add a card - either manually or by taking a photo with the device's camera

Follow the prompts displayed and verify, if needed.
Purchasing has never been easier! Get started today. Digital Wallet is compatible with Apple Pay, Google Pay, and Samsung Pay
<![if !vml]>

<![endif]> <![if !vml]>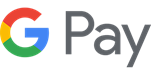 <![endif]> <![if !vml]>
<![endif]>
Digital Wallet - Frequently Asked Questions
How do I use digital wallet?
<![if !supportLists]>• <![endif]>Customers should look for the contactless symbol <![if !vml]>
<![endif]> at stores during checkout, to indicate if they are able to accept digital payments. At checkout, customers should open their digital wallet and hold the device up to the payment terminal. The wallet uses near frequency communication to exchange the payment information.
<![if !supportLists]>• <![endif]>Specific functionality will vary by device.
<![if !supportLists]>• <![endif]>Cardholders can continue to use their plastic cards even if they have enabled the digital wallet.
Is digital wallet safe to pay with?
Yes! Digital wallet uses tokenization, which means there is specific information unique to the card and device. If the token information were to ever be stolen or hacked, it would not work.
Do digital wallet transactions look different on my account?
No, digital wallet transactions will look like a normal debit card transaction.
Do the same card limits and rules apply?
Yes. Using your digital wallet has the same limitations as using your debit card. You will be subject to the same spending and location limitation. Please contact us if you would like to request a higher limit or will be traveling.
What happens if I get a replacement debit card?
If you get a replacement debit card, you will need to delete your current digital wallet and add your new card.
My Wallet image does not look like my debit card. Is this correct?
Yes. Our digital wallet card images use our most up to date card stock. If you don't have a new design on your debit card, your card image may look different. Your card will continue to work properly.
What happens if my device is lost or stolen?
Please call our bookkeeping team as soon as possible. Our team will deactivate the digital wallet token and it will no longer work.